Turn your back for a minute and a new bar or restaurant opens in Liverpool. One of the most recent, and most hotly anticipated, is Bacaro on Castle Street. The sister restaurant of Salthouse Tapas and Hanover St Social, it offers a menu of 'small plates' of Italian delicacies. Think 'Italian tapas' and you're just about there.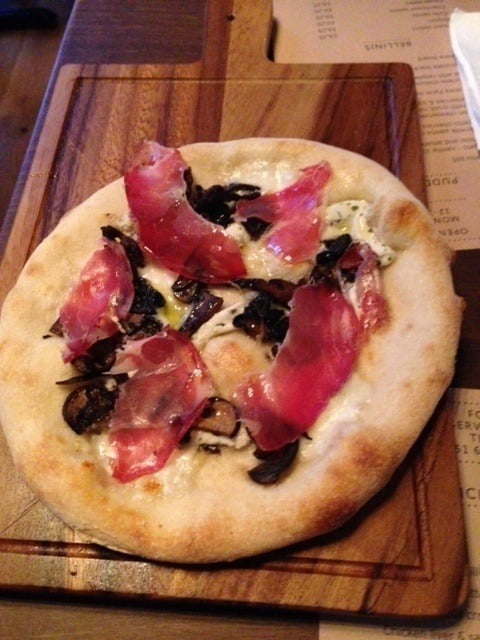 So there are cured meats and charcuterie, salads, little pizzas called pizzete and meat and fish selections. Like with Spanish tapas, two people would probably order three plates each to share. However, if you're from the school of 'go big or go home' it's just a case of grabbing a passing team member and ordering a couple of sneaky extra plates.
They also have a great range of Bellinis and a Campari bar. Take it from me, Cherry Bellinis really hit the spot. Actually, probably several spots.
On an early Sunday evening, it was busy, busy, busy and we were glad to have booked a table although they were clearly happy to accommodate those without bookings, so an impromptu visit wouldn't leave you disappointed.
Bacaro feels like the glamorous older sister of the more stripped back Salthouse Tapas on the corner of Hanover Street. You know, the one with the slightly deeper tan, slightly whiter teeth, slightly bigger hair: the Beyoncé to Solange, the Kim to Khloe, the Kate to Pippa…*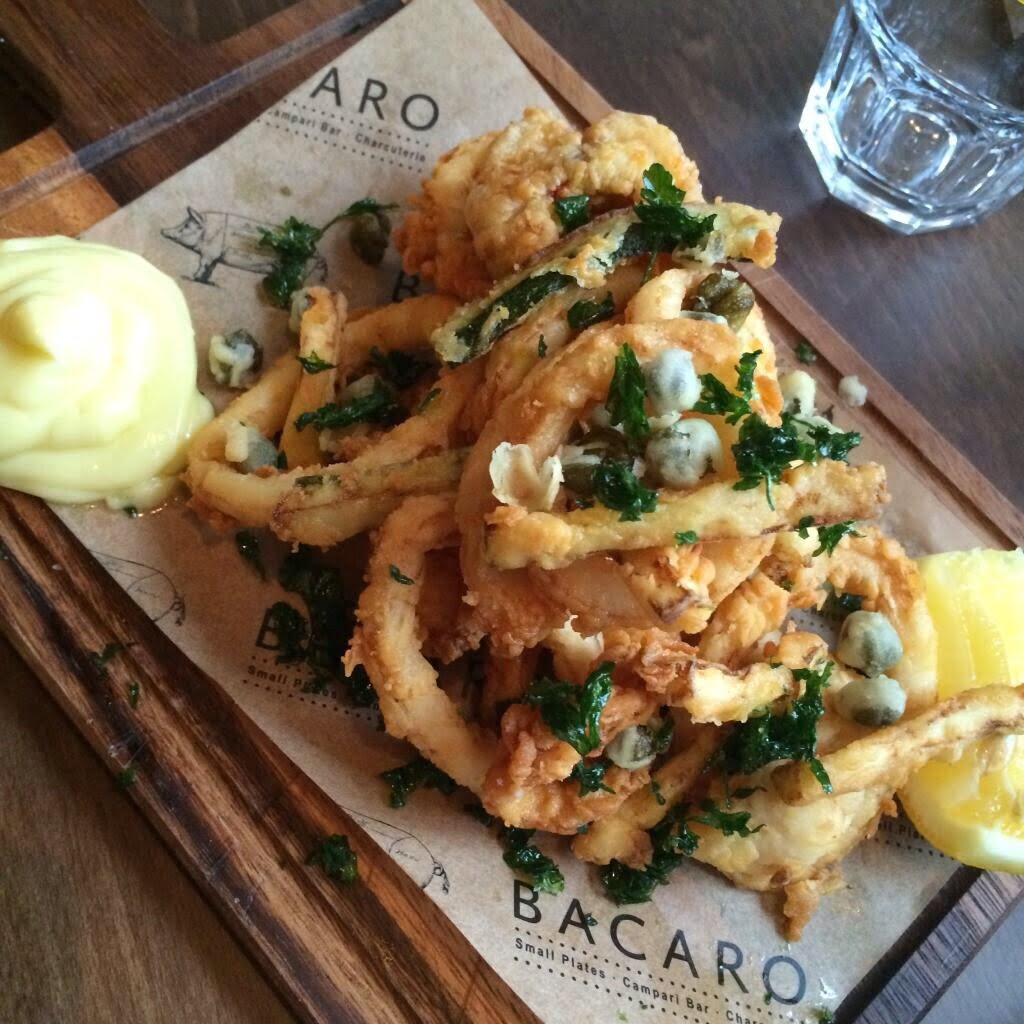 Being brand spanking new, it's scrubbed and shiny and sparkly. That's all good, and the interior designers have done a beautiful job, but having been to Venice and eaten in many bacaros, on which it's based, I think it'll feel a little more authentic when it has 'settled' a bit and feels a little more chilled and lived-in.
It feels like a contender, like a place that will stay the course and still be doing its thing next year, and the year after and after and after. Pay them a visit. But leave some Cherry Bellinis for me…!
*Yes, I have too much time on my hands. And, yes, I have an unhealthy interest in celebrity siblings. Apologies
Christiana Bennett