How can a Liverpool restaurant set itself apart from all the competition it faces when there's so much choice out there? Well Slim's Pork Chop Express has always done a good job of this for us, not only because we are massive fans of Big Trouble In Little China but because their food has always been spot on! When we found out that the menu was getting a revamp we were right there on the first night and we weren't disappointed.
Slim's Pork Chop Express has an instantly cool feel to it before you've even walked through the door but don't be intimidated, it has a chilled out vibe inside and super friendly staff who are passionate about the menu and will point you in the direction of their favourite menu items if you're struggling to make the call on what to have. Trust us, it's very easy to want the entire menu.
The new menu includes more vegetarian options that before and helpfully highlights which dishes can also be made vegan. As our party was made up of one meat eater and one veggie we got to put the new menu through its paces. We opted for the Fried Cornflake Chicken Burger and the new Breaded Halloumi Burger, with fries and sweet potato fries to accompany. As we always do on a visit to Slim's we embraced the American influences and sipped on Root beers while we waited for our food which arrived reasonably quick.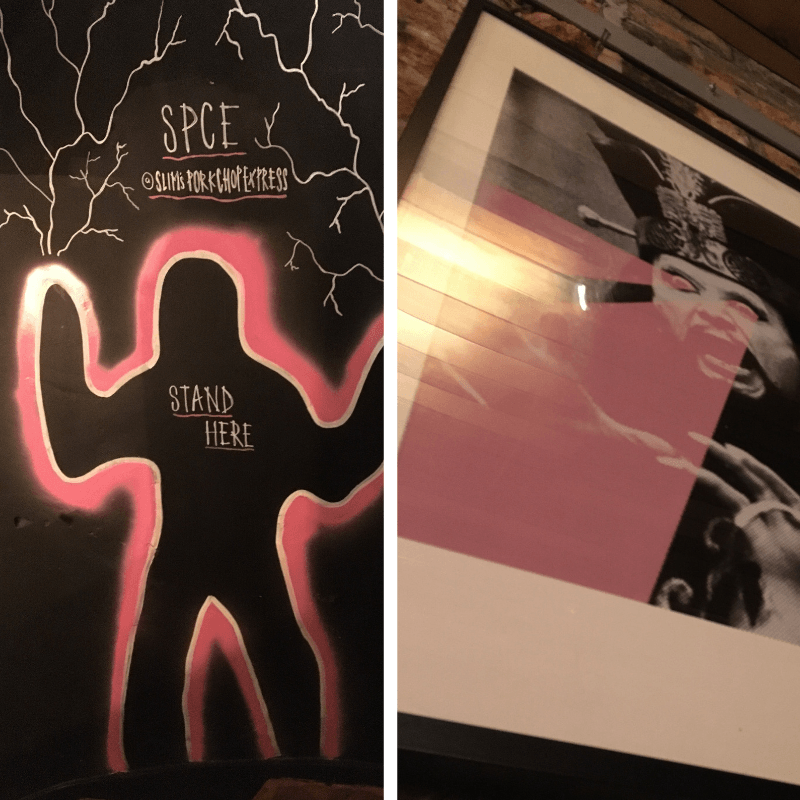 The Cornflake Fried Chicken burger was crispy on the outside with tender chicken on the inside and the sriracha mayo complemented it perfectly as well as making an amazing dipping sauce for our fries. Equally the Halloumi burger had the right amount of crunch on the outside with soft halloumi on the inside.
A rookie mistake was made when we couldn't fit in dessert but we left fully satisfied and raring to go back to try out the other new menu options. Until next time Slim's!
For more information and to book a table visit https://www.slimsporkchop.com/