If you like history and ghost stories then a night wondering around town with two guides dressed as Victorian ghosts, who poke fun at anyone they see, could be a great way to spend one such evening.
Shiverpool ghost tours are a great laugh and good for a group of friends, or for a couple looking for a date with a difference! Your guides will entertain you taking you down some of Liverpool's scariest streets and 'haunted' locations, reciting infamous Liverpool ghost stories and trying to give you the odd scare or two along the way.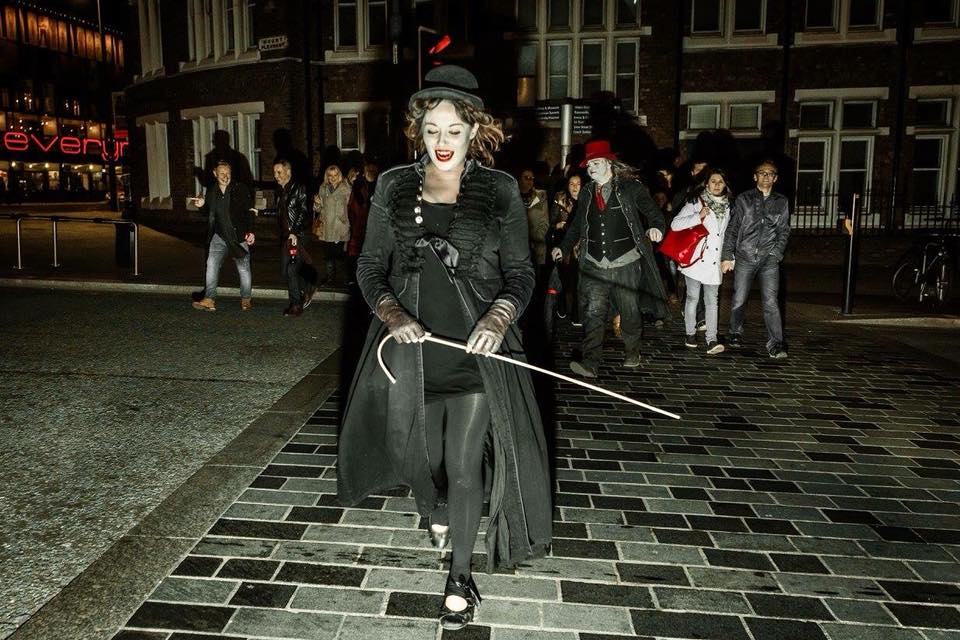 Your guides, who stay in character for the full duration of the tour, are informative as well as great story tellers, who use the streets around them to create a brilliant atmosphere and build up the tension in their stories to the explosive conclusion.

There are several tours that you can do, we have experienced the Hope Street Shivers tour, taking you from The Metropolitan to The Anglican Cathedral with plenty of stops in between. There's also the Auld City Shivers tour which will take you around Liverpool's seven original streets, with a truly historical and spellbinding tour.
If you're not feeling so brave there are also daytime tours available. For a full list of tours click here.

If you're looking for a night with different kind of spirits to the one's you will find in your drinks then Shiverpool is a great shout. 
For more info visit https://www.shiverpool.co.uk/