It's  Friday lunch time, which in my eyes is lunchtime treat day. This week's treat is Panna Kitchen & Canteen on Tithebarn Street, and part of Silkhouse Court. As I entered I was quickly given a menu by the friendly staff and opted for the Panna Club Sandwich. As I took my seat, the place soon filled up with hungry workers looking for a sophisticated, tasty bite to eat.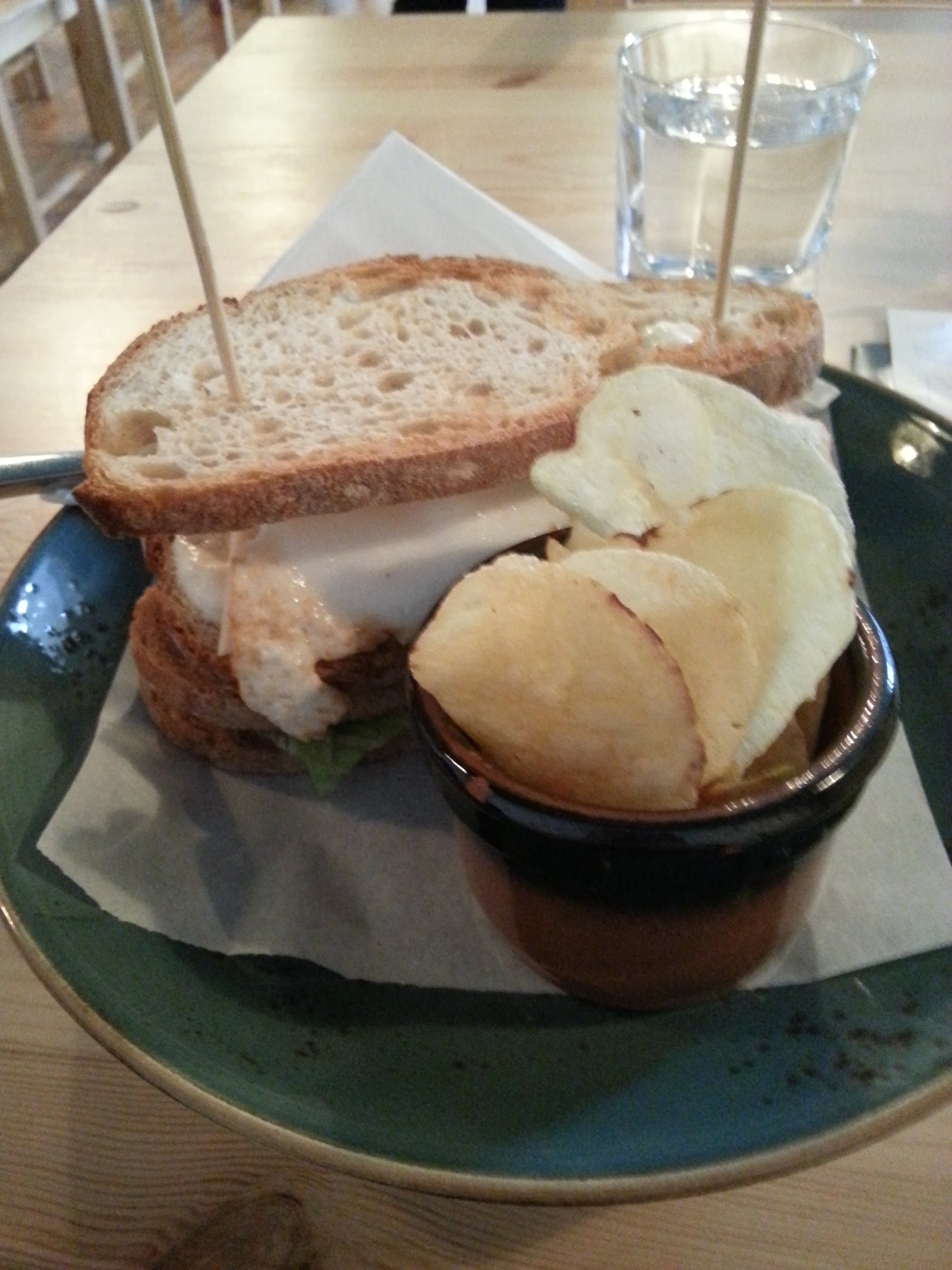 Panna has a very fresh, clean feel with a warm and friendly atmosphere which made it a refreshing place to sit down and unwind. I didn't have to wait long for my food to arrive; the Panna Club Sandwich Four layered Country Bloomer,smoky bacon,chicken,fried egg,tomatoes,lettuce,mayonnaise dressing served with a bowl of sea salted crisps was beautifully presented. It was a little intimidating as i didn't know if i was going to be able to pick it up in one. Luckily, they provide a knife for you on the plate so you can cut in two and save you the aggro of asking for one!
The quality of Panna's food, along with the friendly and efficient service will see this eatery go from strength to strength and I for one, will certainly be going back soon.
http://www.pannaliverpool.com/
Silk House Court, Tithebarn St, Liverpool. L2 2LZ (Tel: 0151 227 4764)