The British are known for their adoration of the quintessentially English pastime that is afternoon tea, and with this trend showing no sign of slowing down, restaurants across the city are coming up with innovative new ways to turn the typical experience completely upside down on its head. From Gatsby style soirees, to flamboyant drag queens and samba dancers, please find below details of some of the best alternative afternoon teas on offer in Liverpool.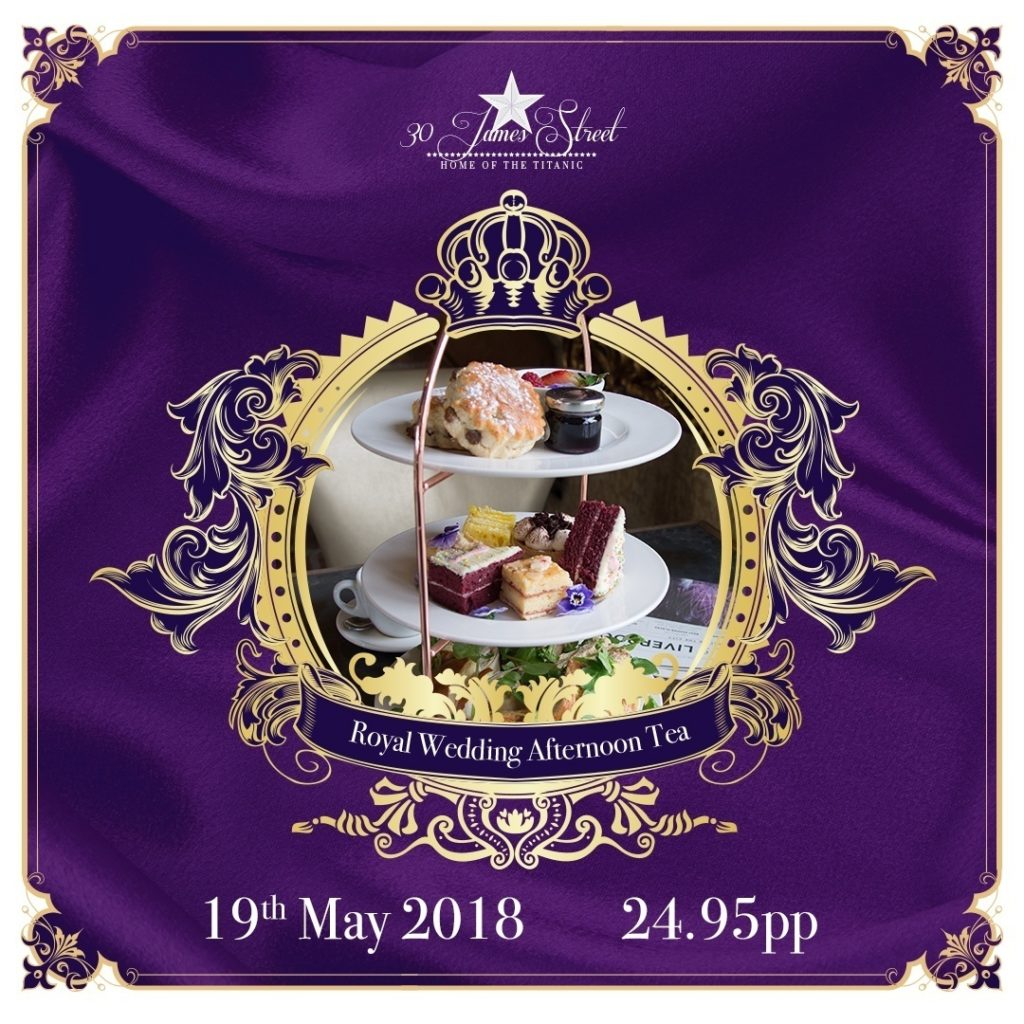 The Royal Afternoon Tea @ 30 James Street (Saturday 19th May)
With Prince Harry and Meghan Markle's wedding just around the corner, 30 James Street will be inviting guests to join them for an afternoon tea fit for the Queen, complete with a live showing of one of the most highly anticipated events of year. With bubbles on arrival and an assortment of mouth-watering cakes, sandwiches and other delicacies, guests will be able to feast like royalty in the beautiful surroundings of 30 James Street, also known as 'home of the Titanic'. The event will take place in the stunning White Star Grand Hall, and also feature a spectacular singer to set the mood as guests toast to Prince Harry and Meghan Markle on their special day.
1920'S Gatsby Afternoon Tea @ The Cunard (Saturday 9th June)
Situated on Liverpool's iconic water-front, The Cunard is inviting guests to join them for a 1920s-inspired afternoon tea for the first time, in one of the city's most glamourous venues. Guests can be transported back in time to the roaring twenties, and spend the afternoon quaffing bubbles and sampling an array of delicate finger sandwiches, sweet treats, pastries and freshly baked scones. Fizz will be provided on arrival to kick-start the festivities, with the opulent surroundings and live entertainment providing the perfect atmosphere for an afternoon of revelry and merry-making.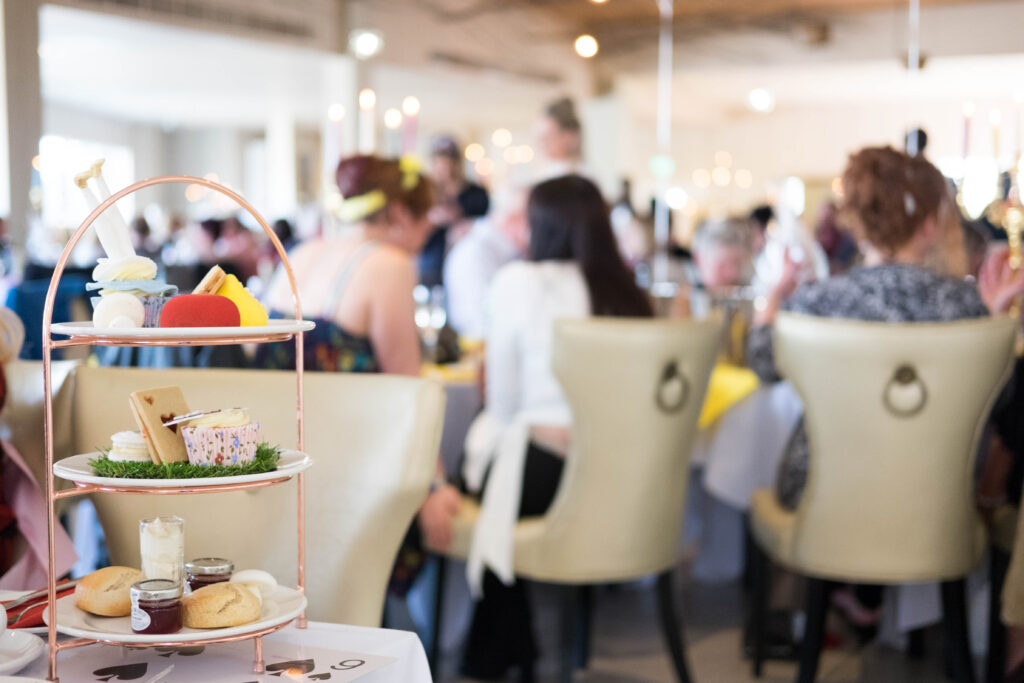 Madhatter Afternoon Tea @ The Shankly (Saturday 30th June
& Sunday 30th September)
This Summer, sweet-toothed cake lovers are invited to enjoy an unforgettable afternoon tea, like no other. Taking place on two dates only, the talented team behind The Shankly Hotel are inviting guests to join them for the amazing Mad Hatter Afternoon Tea. Taking place in the stunning Garden of Eden rooftop venue, guests will be greeted by a mad mob of crazy characters, taken from their favourite literary worlds. The adult-only event will take party-goers to a vibrant, colourful and topsy-turvy wonderland, complete with delicious food, an eclectic mix of music, and unforgettable performances. The Garden of Eden will be bursting with creative décor, with three fabulous drag queens posing as extravagant Alice in Wonderland characters, creating an extraordinary
afternoon tea experience.
Samba Afternoon Tea @ Alma De Cuba (Every Saturday from 2-4pm)
Alma de Cuba's Samba Afternoon Tea invites guests to dine in true Brazilian style whilst enjoying an enthralling performance from the talented Samba Dancers. With a delicious new menu launching this month, diners can now enjoy an indulgent feast of delicate Mojito Macarons, Orange Polenta cake with mascarpone cream, Chocolate Chilli tart, and a zingy lemon and lime meringue tart; a menu sure to sate even the most discerning palates. With the up-beat music and beautiful vibrant costumes, this Samba-loving soiree is the perfect event to kick start the weekend.